The #BBarbabe 10 Commandments of Skincare
We're back with another guide for you, #bbarbabe! Today, we want to share with you our 10 Commandments of Skincare to give your skin that natural, healthy glow that could possibly just make you ditch the heavy makeup! Ready?
1. Thou Shalt Cleanse thy Face Morning and Night.
This is the most important commandment of all, which is why it's number 1! Cleansing your face removes dirt, oil, makeup, and other impurities that can clog your pores and lead to breakouts. It also helps to restore your skin's natural pH balance. 🧪
In the morning, dermatologists recommend using an ultra-gentle cleanser or just water. Make sure you are thoroughly washing your face! 💦 At the end of the day, you would need something more rigorous to make sure that all the impurities that accumulated on your face are gone before hitting the hay. You could start with a micellar water or makeup remover to get most of your visible makeup off, followed by a water-based then oil-based cleanser. Look for a cleanser that is oil-free, fragrance-free, and non-comedogenic (meaning it wont clog your pores).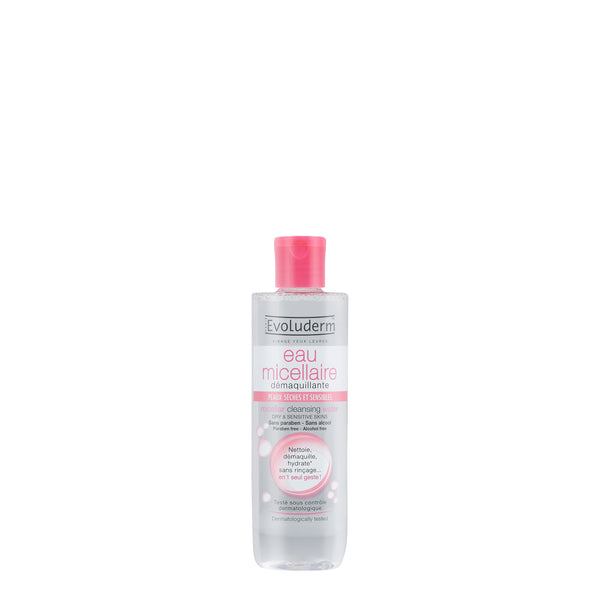 Evoluderm Micellar Cleansing Water for Sensitive Skin
For all the sensitive skin babes out there, this one is a BBar favorite for a reason! Paraben and alcohol free, this dermatologically tested micellar water removes makeup in a swipe. 📲
Pair it with: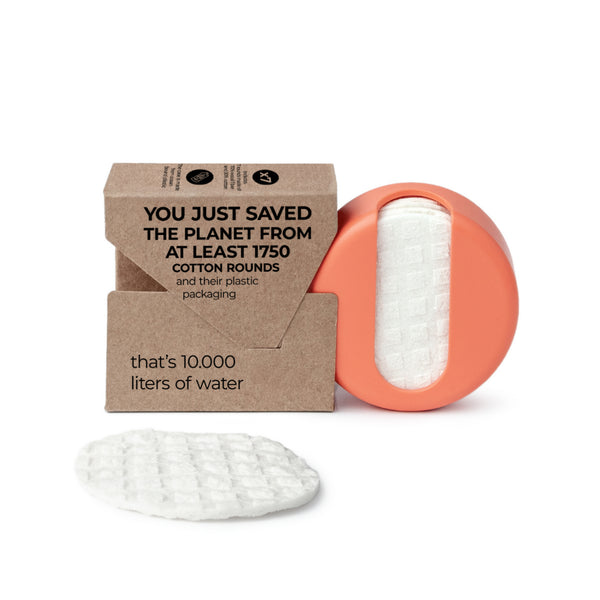 LastObject LastRound Reusable Cotton Rounds

Single-use cotton pads, move over. We're done being dirty to our environment! 🌏 Use the LastRound, the last and only cotton pad you'll need that's reusable. Just toss it in the wash with the rest of your laundry after each use and once it dries, you're good to go!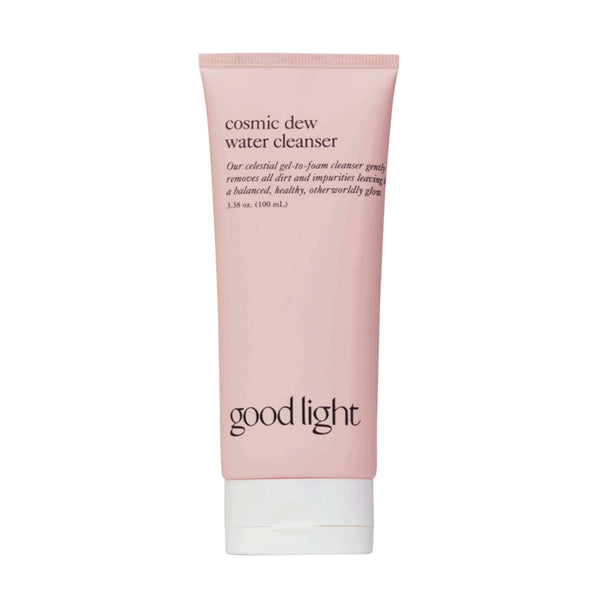 Good Light Cosmic Dew Water Cleanser
Not only does this cleanser remove impurities, it's also super hydrating, helps with inflammation, and makes sensitive skin stronger. As a daily cleansing ritual, gently massage into skin with water, and in a circular motion wash away impurities. For a skin-soothing reset, apply to dry skin as a moisture mask for 2-3 minutes and rinse thoroughly. It's gentle enough for day and night use!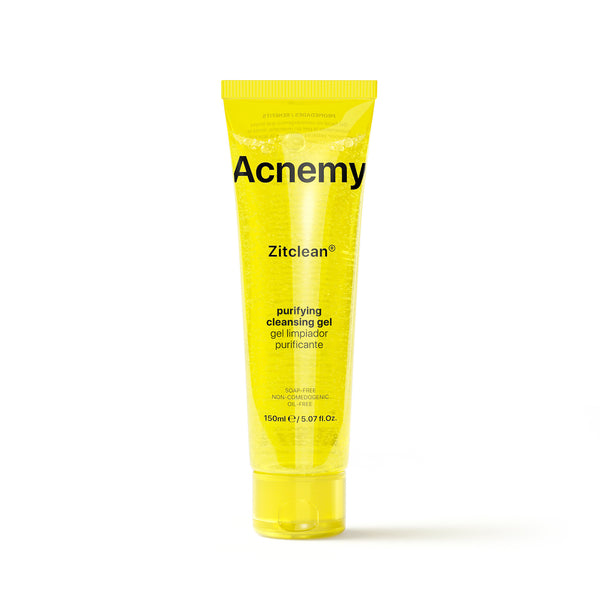 Acnemy Zitclean®
Struggling with acne and breakouts? Acnemy Zitclean® is a soft gel cleanser with less than 10% surfactants so it does not irritate the skin. Two top ingredients complement this formula: Salicylic Acid and Azeloglycine (azelaic acid + glycine), which gently exfoliate the skin, control acne, excess sebum and prevent acne from appearing. In addition, the acids contained in this formula are designed with Nichosome®, an exclusive active release system to increase effectiveness.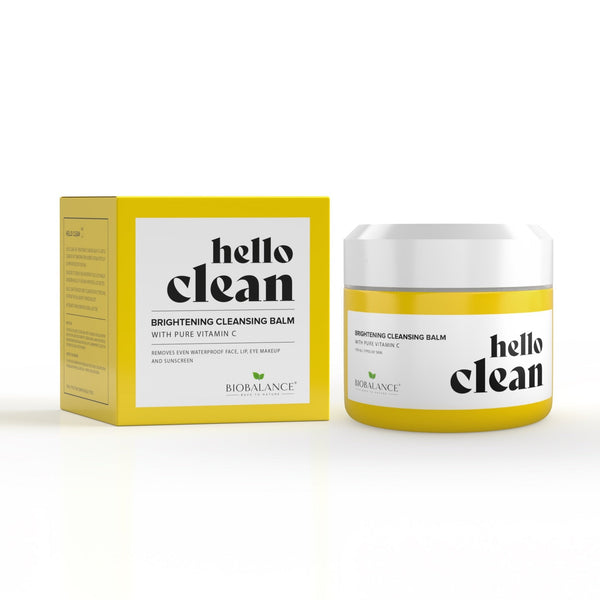 Biobalance Hello Clean Brightening Cleansing Balm
Trust us when we say this cleansing balm works wonders. Apply a little smidgen of this oil-based cleaner on the spatula directly to your face and you'll see that it transforms from a sherbet-like balm into silky oil as you rub it in ✨Infused with vitamin C, it not only cleanses but also brightens your skin! Deep Hydrating, Pore Downsizing, and Nourishing variants are also available.
2. Thou Shalt Moisturize
Moisturizing your face helps to keep your skin hydrated and plump – and yes, this step is still important even if you have oily skin! Moisturizing can help to reduce the appearance of fine lines and wrinkles, and it can even help to prevent breakouts. Look for a moisturizer that is oil-free and non-comedogenic. You might want to look for hyaluronic acid so that it is targeted to areas of your skin that need the extra hydration (read more about it here).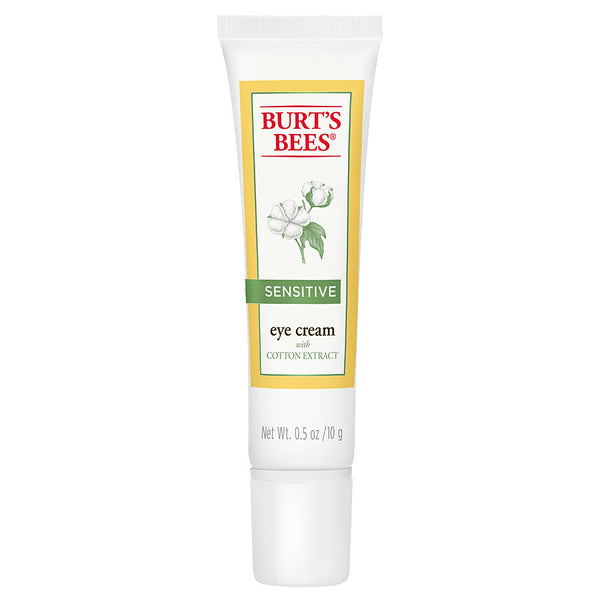 Burt's Bees Sensitive Eye Cream
Skin care pros know to start with eye creams when applying moisturizers, so grab this Burt's Bees Sensitive Eye Cream suitable for anyone.
KORRES Pomegranate Pore Blurring Gel Moisturizer
You hears us right – this moisturizer utilizes the power of Greek pomegranates to serve as a natural pore downsizer for those with combination to oily skin. It's lightweight and long-lasting, too!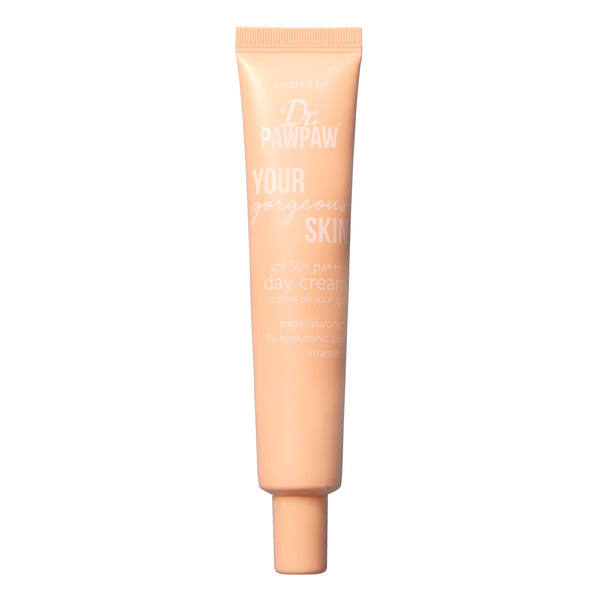 Dr. Pawpaw Your Gorgeous Skin SPF 50+++ PA Day Cream
Why do we love this product so much? It's protective, fragrance-free, vegan, hydrating, lightweight, absorbs quickly, leaves no white cast… you get the picture! 😍 Powered by PAPAYALURONIC, you need to experience all the benefits of adding this to your skincare regimen!
3. Thou Shalt Use Sunscreen
Sunscreen is the best way to protect your skin from the sun's harmful UV rays. Especially in a tropical country such as the Philippines, the harsh summer UV rays can cause premature aging, wrinkles, and skin cancer. The general rule of thumb is to look for a sunscreen with an SPF of 30 or higher for effective protection – and don't forget to reapply!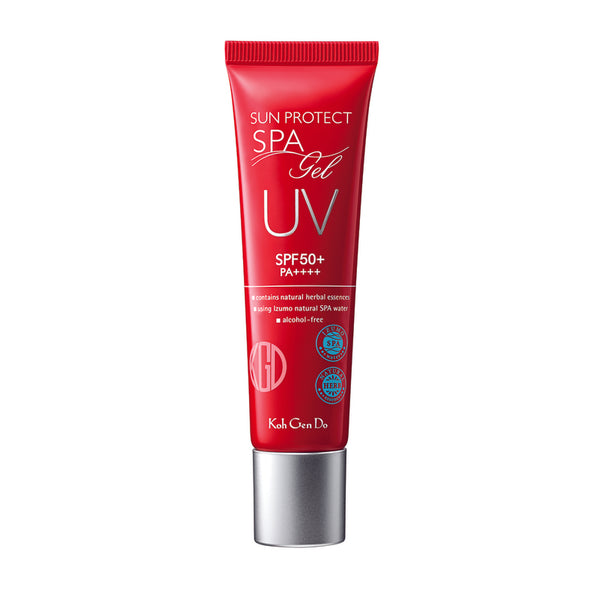 Koh Gen Do Watery UV Gel SPF50++
A gentle sunscreen that is alcohol free and prevents skin from dryness. It provides high UV SPF50+ PA++++ protection and is also waterproof!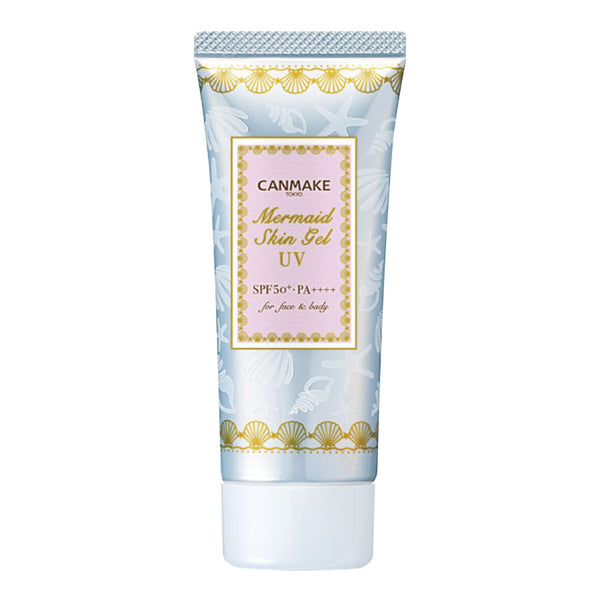 Canmake Tokyo Mermaid Skin Gel UV
This sunscreen is a crowd favorite! Powerful, yet delectably moist, the Canmake Mermaid Skin Gel UV SPF 50+ / PA++++ is everything you want from a sunscreen and more 🧜🏻‍♀️ It's a smooth gel without that roughness or stickiness characteristic of most sunscreens, so it's recommended for those who prefer a light, refreshing sunscreen. 
KORRES Red Vine Hair Sunscreen
You thought protection is only for your skin? Make sure your hair gets a little love, too! 💁🏻‍♀️ Grab this innovative Red Vine Hair Sunscreen from KORRES that's lightweight for all hair types.
4. Thou Shalt Exfoliate Once a Week
Exfoliating helps to remove dead skin cells and reveal the fresh, new skin underneath. This can help to improve your skin's overall appearance and texture, especially if you're prone to scarring or have dark spots. Look for an exfoliator that is gentle and non-abrasive, and perhaps a tool to go along with it!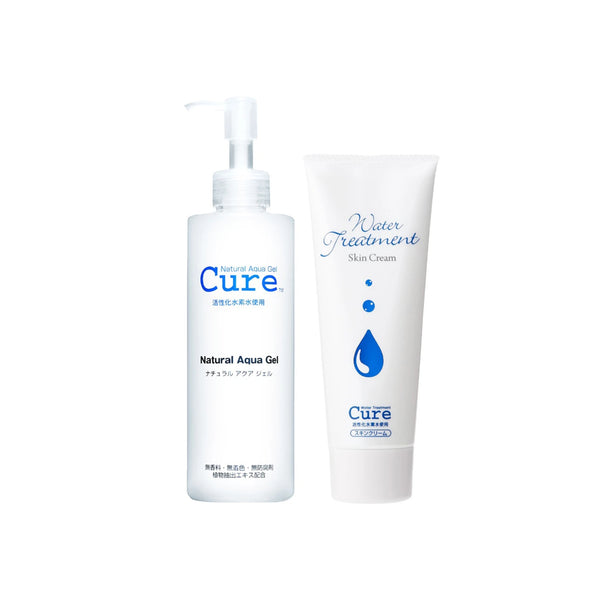 Cure Natural Aqua Gel and Water Treatment Bundle
The Japanese rave about this product due to its mild exfoliation that works even for sensitive skin! The Natural Aqua Gel is sold every 7.5 seconds 🤯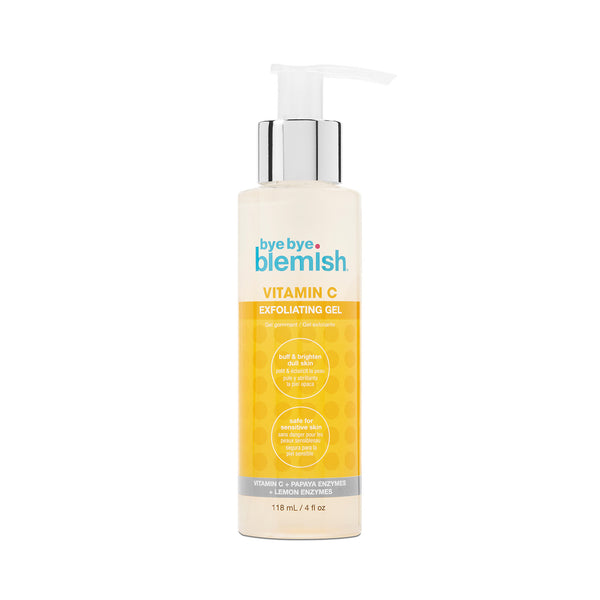 Bye Bye Blemish Vitamin C Gel Exfoliator
The Bye Bye Blemish Vitamin C Gel Exfoliator gently and mildly removes dead skin cells that can clog pores leading to blemishes and impurities. It's both a physical and chemical exfoliator, and even contains lemon enzymes that function as a brightening treatment.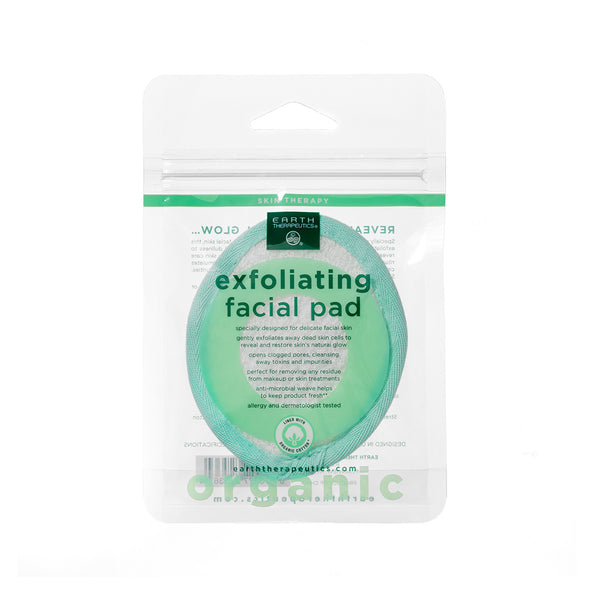 Earth Therapeutics Organic Cotton Exfoliating Facial Pad
Specially designed with a light textured weave, this exfoliating facial pad gently exfoliates away dead skin and dullness to reveal and restore skin's natural glow. The pad works to exfoliate while opening clogged pores, cleansing away toxins and impurities from the face. Also, it's perfect for removing any residue from makeup and skin treatments!
5. Thou Shalt not Pick or Squeeze thy Pimples.
Picking and squeezing pimples can only make them worse. It can also lead to scarring and dark spots! If you have a pimple, the best thing to do is to treat it properly and leave it alone. It could also help to use pimple patches so that dirt and oil don't make it grow worse or irritate it.
Acnemy
Introducing: Acnemy! The #1 enemy to all your zit and acne problems. They've got a full range of products to address every need, and you can find it all right on our site! Notably, we recommend these fast-acting zit zappers ⚡⚡⚡: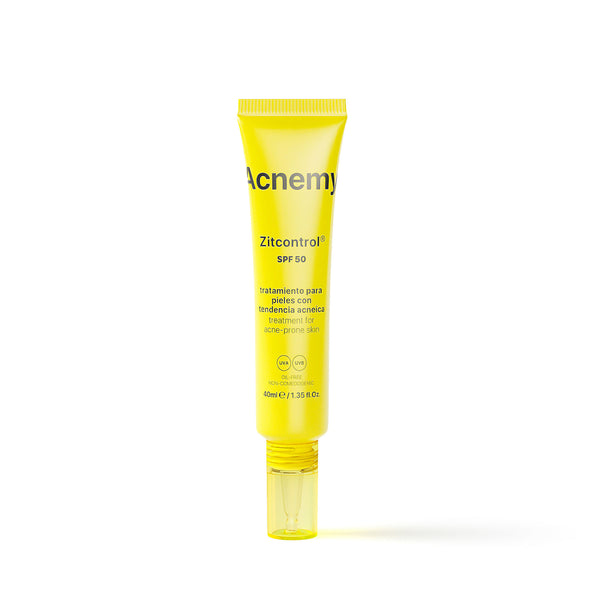 Acnemy Zitcontrol SPF50®
Its extraordinary formula is non-comedogenic, with a light texture, oil-free and without white traces. Not only does it provide sun protection, but thanks to its exclusive combination of ingredients ideal for helping you fight acne: Zinc PCA, Niacinamide, Quora Noni and Salicylic Acid! ☀️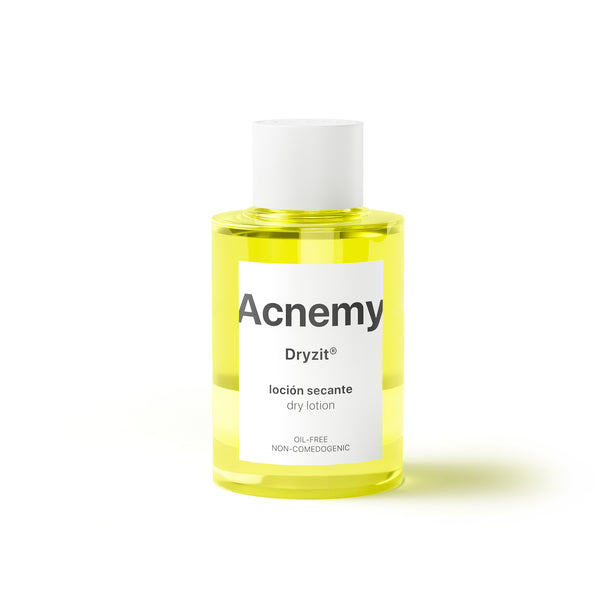 Acnemy Dryzit®
Dryzit® will help dry out the pus-y pimples right away. The top layer is formulated based on Salicylic Acid, Zinc Oxide and Niacinamide that act as an acne peel and help remove debris and dead skin cells, while Calamine, the powder at the bottom of the container, reduces irritation and soothes the skin. Don't shake it! Dip a swab in the container and reach for the bottom to grab some of the powder. Dab it on a zit and observe the magic disappearing trick! 🪄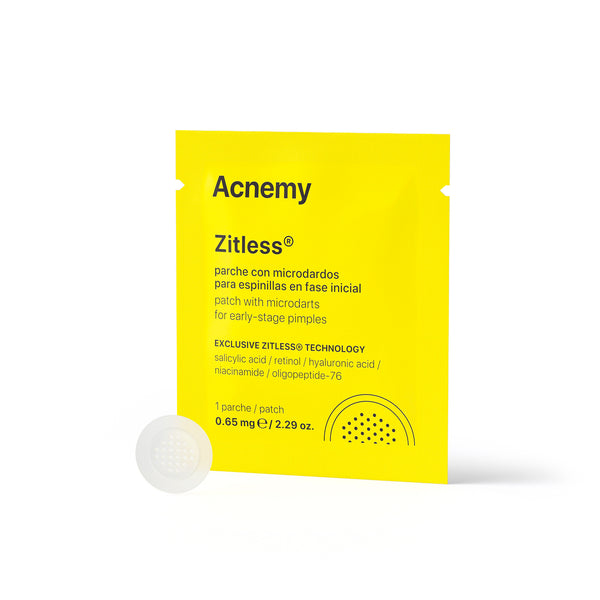 Acnemy Zitless®
Zitless® is a pimple patch that contains 24 micro-darts made up of a unique blend of ingredients like retinol, salicylic acid, hyaluronic acid, niacinamide and olipeptide-76, the best acne-fighting ingredients! 🎯Let it act for a minimum of two hours and voila! Your pimple will have reduced its size and even disappeared.
6. Thou Shalt Choose Products that Work For You, and Be Patient about The Results
As we've mentioned before, everyone's got different skin types and everyone reacts differently to skincare products. If you don't have a solid skincare routine yet, we've broken down how to choose the right stuff. For a more in-depth look at what acids you should look out for, we explain it all here, too.
7. Thou Shalt Hydrate or Die-drate.
Water is essential for good skin health 🌊 It helps to keep your skin hydrated and plump, and can even help alleviate symptoms of internal health issues that affect your skin. Aim to drink eight glasses of water per day. Do the responsible thing and tote your water tumbler – and don't forget to wash it! 🫗🫗🫗🫗🫗🫗🫗🫗
 8. Thou Shalt Eat a Healthy Diet.
What you eat has a big impact on your skin health. Eating a healthy diet that is rich in fruits, vegetables, and whole grains can help to improve your skin's overall appearance!
9. Thou Shalt Get Enough Sleep.
We know, we know. This commandment is probably the easiest to break and neglect. But you need to get your beauty rest! Sleep is essential for good skin health. When you don't get enough sleep, your body produces more stress hormones, which can lead to breakouts. Try to shoot for 7-8 hours of sleep a night, aided by some of our faves: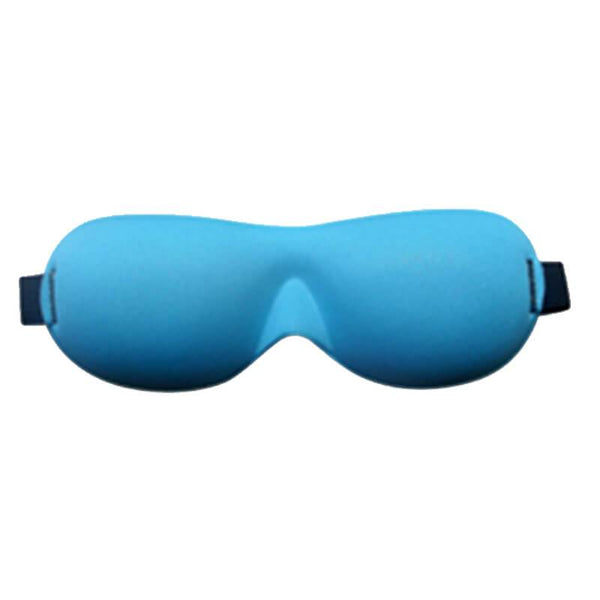 Daily Concepts Your Relaxing Sleep Mask
Don't let your ordinary sleep mask press down on your eyes to ruin those lash extensions you just got! This sleep mask is easier on the eyes and also provides total darkness for a more restful sleep.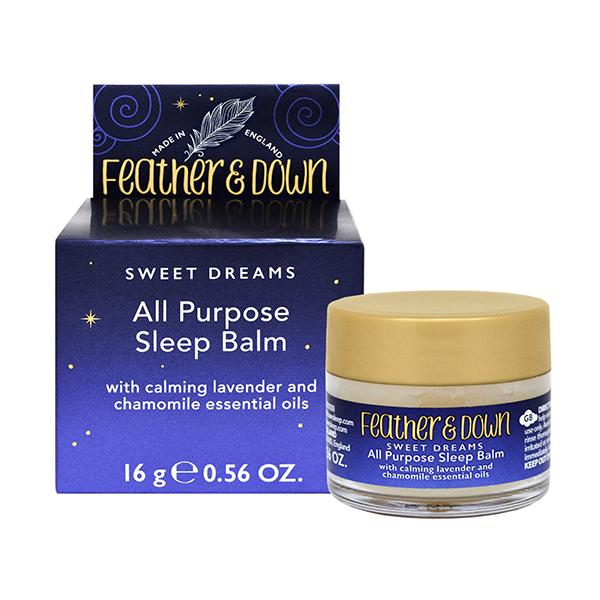 Creightons Feather & Down Sleep Balm
A blend of moisturising Vitamin E and relaxing essential oils create a calming fragrance on your pulse points, helping to ease your mind and encourage a restful night's sleep.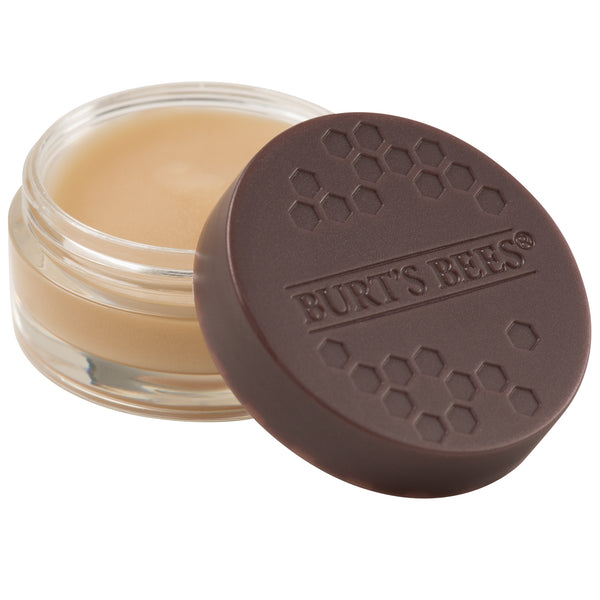 Burt's Bees Overnight Lip Treatment
This treatment's ceramide rich formula reduces the appearance of fine lines and helps repair your lips natural moisture barrier leaving them feeling soft, smooth, and supple with even just 1 night's use!
10. Thou Shalt Love Your Skin.
Everyone's built differently, and that's what makes the world be-you-tiful! At the very heart of it, skincare is just another form of self care. No matter what kind of skin is on your bones, don't forget to appreciate it for being such a good home to you 💗 Whether that's by committing to a proper routine to nourish it or simply feeling confident, we give all the power to you, #bbarbabe!