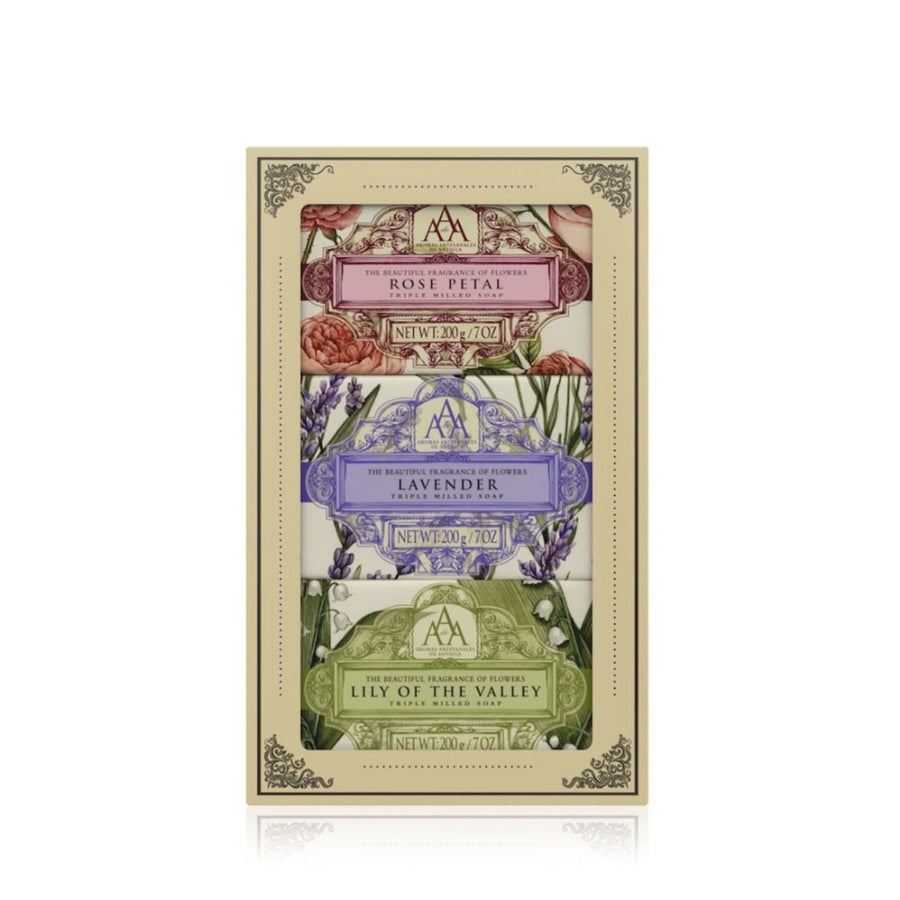 The Somerset Toiletry Co.
AAA Floral Soap Set of 3
An assortment of three floral soaps selected from the Aromas Artesnales de Antigua collection. Inspired by the scents of Antigua, Guatemala the triple milled soap selection is produced using the finest ingredients to provide a soap bar that is long lasting, moisturizing and wonderfully scented.
More from The Somerset Toiletry Co.