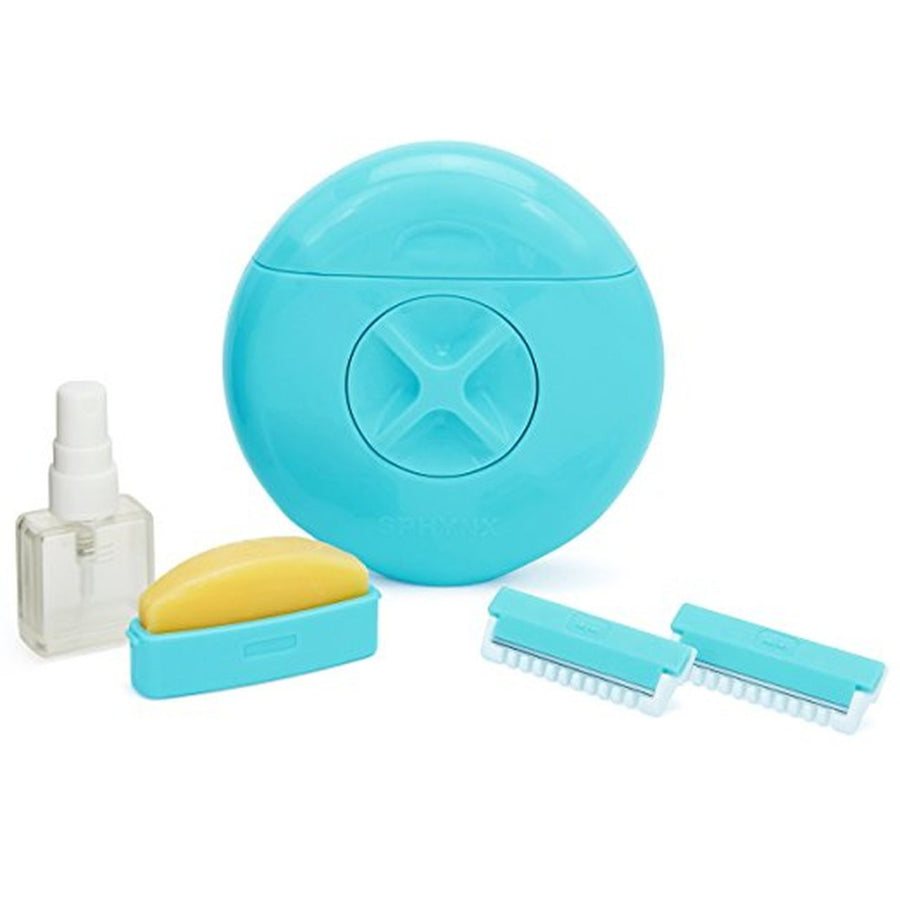 Sphynx
Portable Razor
The Sphynx Portable Razor is a new, innovative gadget designed to let you shave on-the-go, perfect for missed spots and quick touch-ups no matter where life takes you. The Sphynx all-in-one razor has everything you need for that perfect, flawless shave, so it's the only gadget you need to take with you!

Each colorful, compact razor contains:

One refillable water spray bottle
One moisturizing pre-shave bar
Two razor blades

The Sphynx Razor is not meant to replace your at-home blades or shaving routine. It's designed for those moments away from home when you realized you need a quick shave, whether at the beach, gym, work, school, traveling, etc. Simply turn the center dial to spray, moisturize and shave! When you're ready to replace the blades or moisturizing shave bar, you can swap them out with new ones from the Sphynx Refill Packs (each includes four new blades and one new pre-shave bar).

Pre-Shave Bar is sulfate free, SLS free, wheat free, paraben free, GMO free, Gluten free, cruelty free, vegan, and won't melt in high temperatures.

Don't leave home without your Sphynx 3-in-1 portable razor!

Pre-Shave Bar: Stearic Acid, Vegetable Glycerin, Propylene Glycol, Water, Cocamidopropyl Betaine, Sodium Myristate, Sorbitol, Tetrasodium EDTA, Shea Butter, Essential Oil Blend of Frankincense and Myrrh, Coconut Oil, Cocoa Butter, Vegetable Dye.

Disclaimer: Ingredients are subject to change at the manufacturer's discretion. For the most complete and up-to-date list of ingredients, refer to the product packaging.