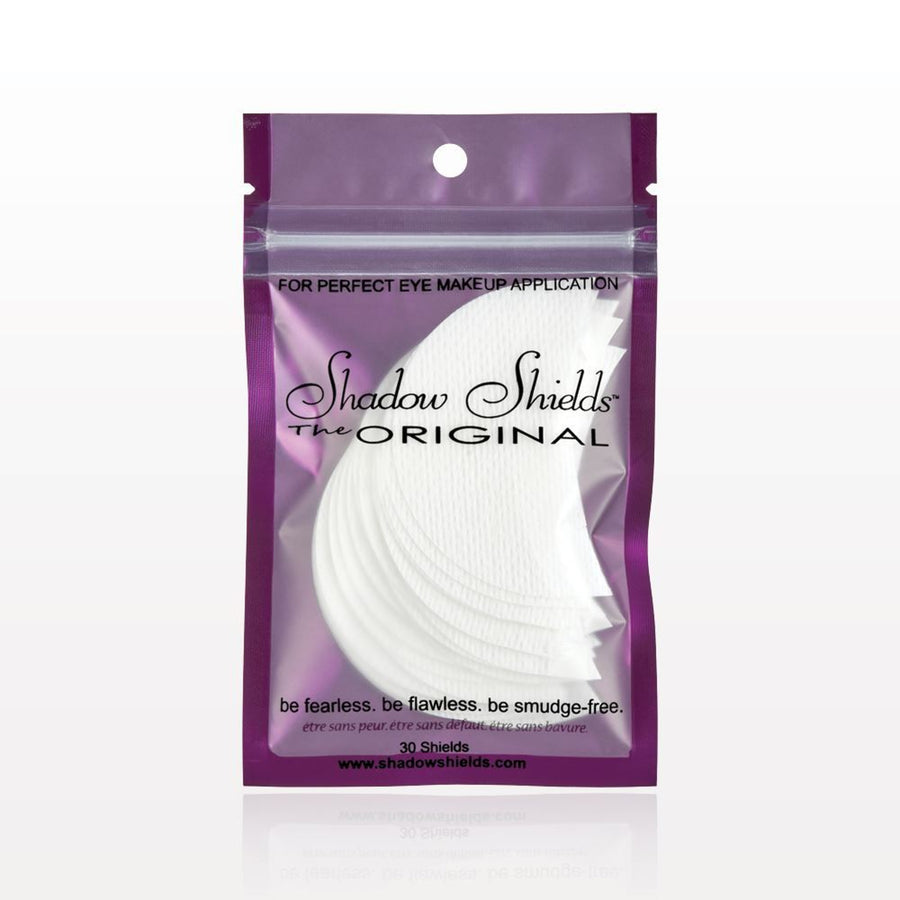 Shadow Shields
Shadow Shields
Be Fearless. Be Flawless. Be Smudge-free with Shadow Shields! Eliminate eye shadow fallout with this hands-free, disposable, time-saving secret weapon! Apply these half moon shaped gems under the eye before applying eye makeup to catch any and all excess product that falls! When done, gently remove shield and say Hello… To Flawless Eye Makeup!

• Protects under eye area from eye shadow fallout
• Creates a straight edge for shadow
• Helps perfect the winged cat eye
• Prevents messy mascara smudges
• Aids in perfecting lipstick application
• Self Adhesive
• Eliminates Mess
• Hands Free

Ideal for everyday makeup, smokey eye, glitter & pigments, mascara application and quick touch-ups. Also can be used by professionals in lash tinting perming, and, extensions. Each pack contains 30 shadow shields.

1. Remove top corners of backing and apply shield below the eye.
2. Apply eye makeup.
3. When finished, gently remove shields and dispose.
4. Hello flawless!