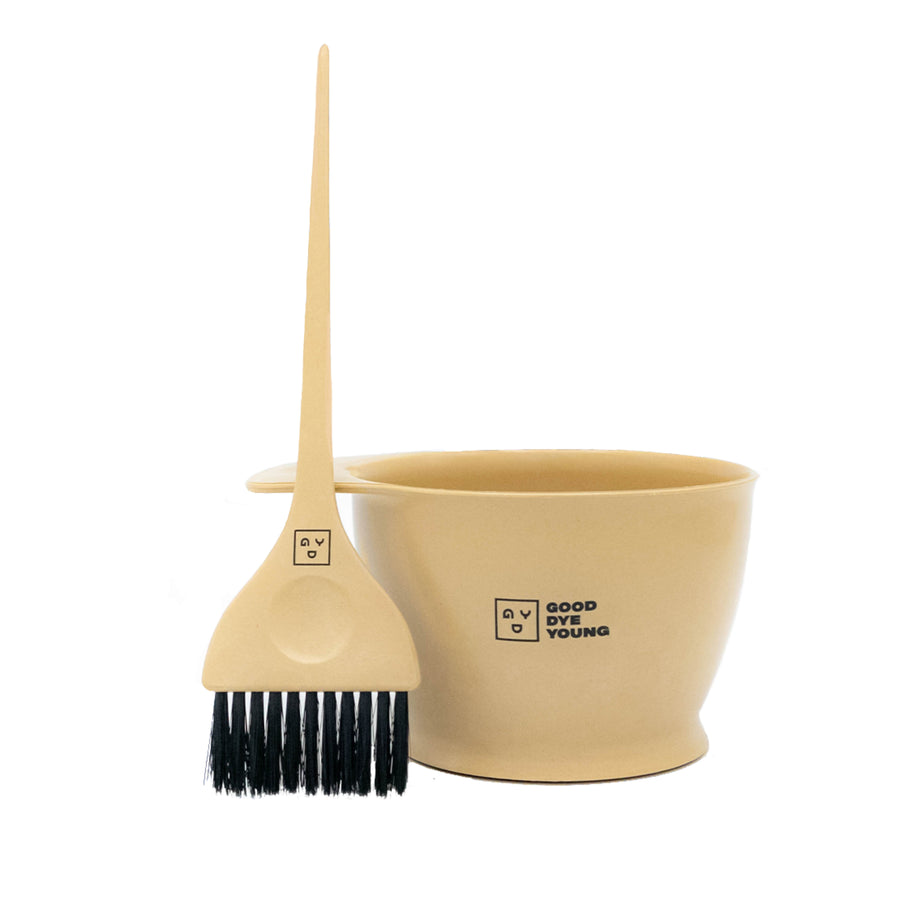 Good Dye Young
Biodegradable Tool Kit
Made from wheat fiber and PLA, the Biodegradable and reusable mixing bowl and brush are GDY's way to take steps towards reducing our impact on the environment.

Kit Contains:
Biodegradable Brush with Accusoft Bristles
Biodegradable Mixing Bowl

Designed in collaboration with Framar

– Due to the ingredients that make this kit biodegradable, staining from color may occur. This is normal!
– Wash your tool kit as soon as possible to avoid darker stains. The longer the color sits, the darker the stain will be.
– If your bowl is stained, don't worry! Just clean it with hot water and soap between uses and it will not affect your next color.