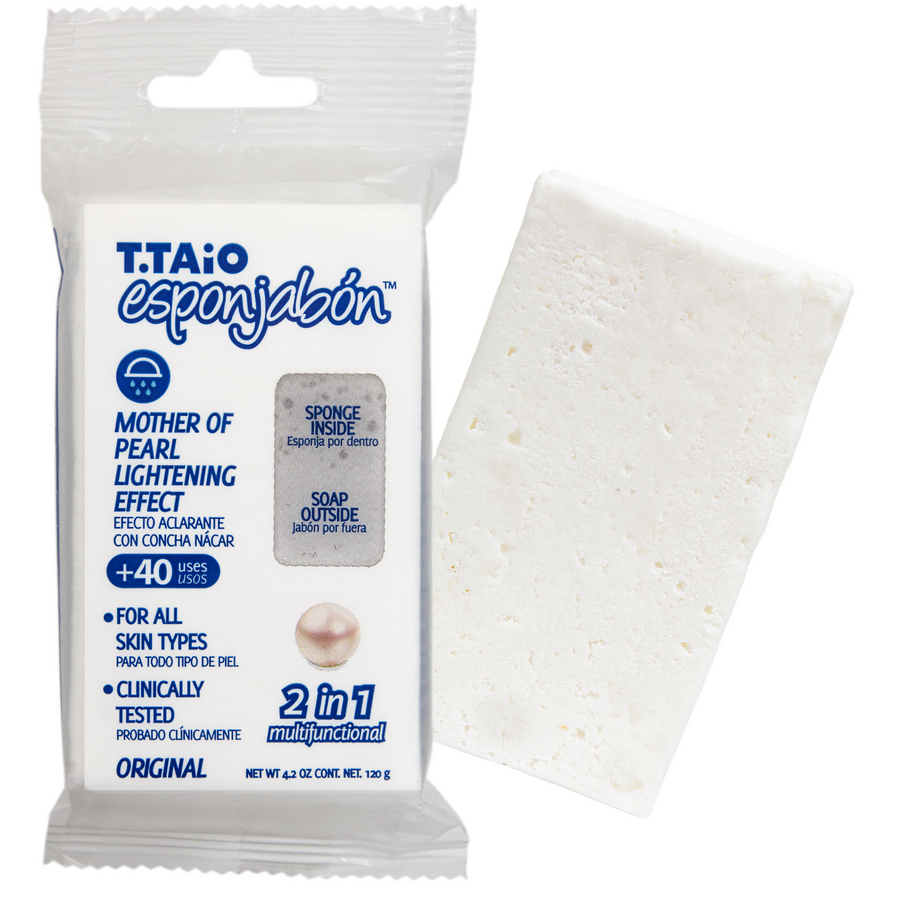 EsponJabon
Mother of Pearl 2 in 1 Soap Sponge
Keep your skin tone even with our 2-in-1 soap with an integrated sponge, formulated with mother-of-pearl for daily use.

BENEFITS:

• Brightens, evens, and softens skin
• Ideal for all skin types
• Clinically tested
• Unique 2-in-1
• For daily use

FEATURES:

• Made with mother-of-pearl
• Soap dissolves when in contact with water and allows use of the sponge
• Soap is made from glycerin
• Sponge is a soft texture
• 120g

Moisten the soap-sponge until a rich lather is formed. Apply the soap as you would regularly in a bath or shower (we recommend using circular motions on the skin). Rinse the soap off and let dry.

Glycerin, sodium palmate, ammonium lauryl ether sulphate, water, propylene glycol, sorbitol, parfum, hydrolyzed oat flour, citrus extracts bactericide, opuntia ficus-indica (nopal cactus extract), BHT.