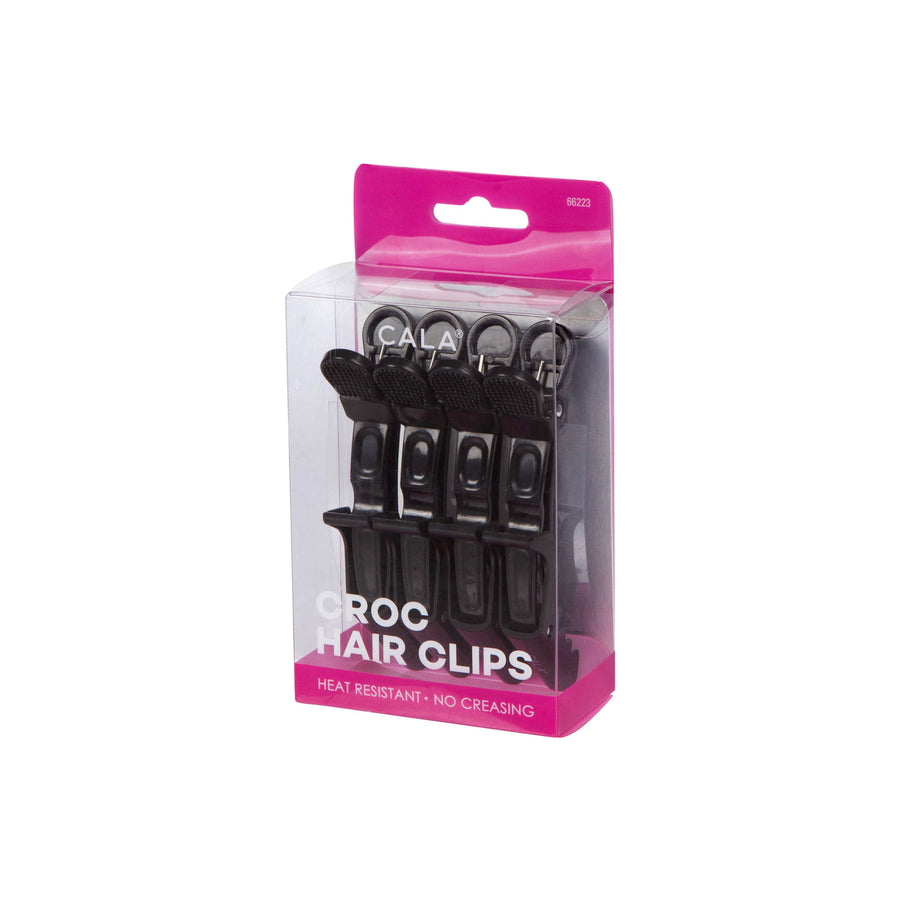 CALA
Croc Hair Clip: Black (4 PCS)
Strong and durable, these styling clips are specially designed for sectioning hair for blowouts or creating the perfect updo. They open wide and close firmly to hold hair securely in place and release it without pulling.

Hair Texture: Light, Medium, Thick

Hair Concerns: Straightening, Smoothing, Blow Drying

CALA's heavy duty Croc Hair Clips are perfect for holding large hair sections in place during coloring, cutting, or styling. Care Tip: Make sure to clean after use to remove hair, dirt, oil, and any built-up hair products.