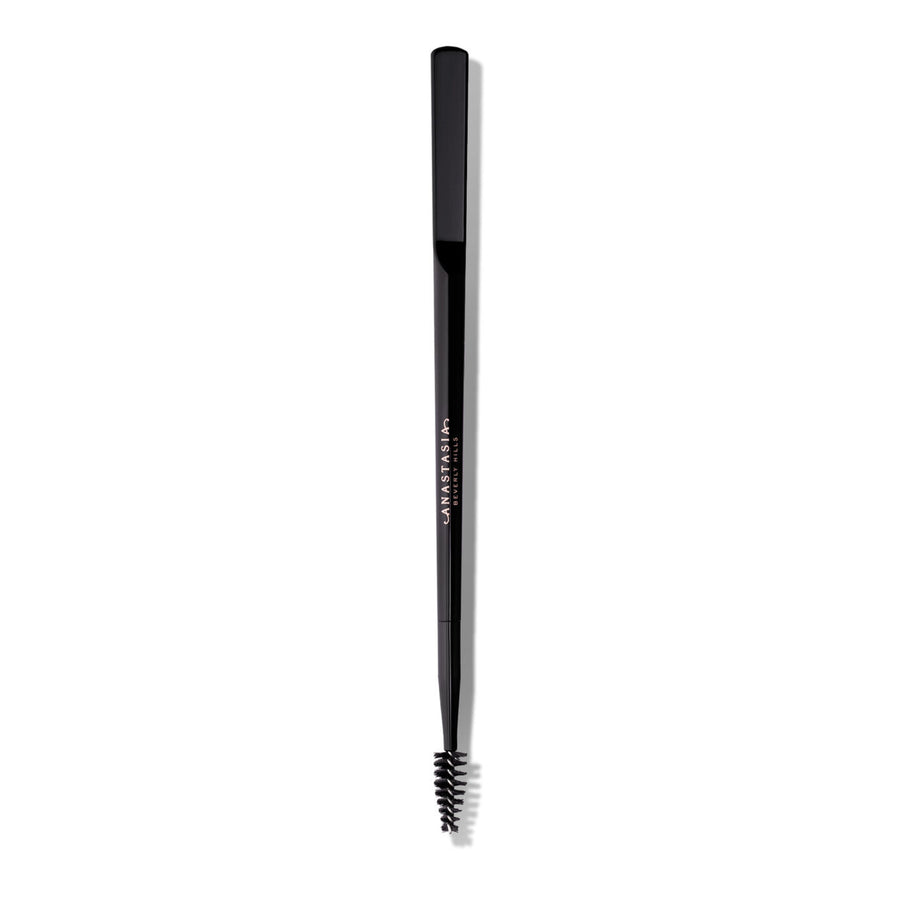 Anastasia Beverly Hills
Brow Freeze Dual-Ended Applicator
Anastasia Beverly Hills Brow Freeze Applicator is the ideal, dual-ended spatula and spoolie brush tool designed for applying Brow Freeze brow styling wax with ease and precision. Lift, tame, and sculpt every hair into place for the feathered-looking brow you've always wanted. Use the applicator's spoolie brush to evenly distribute wax throughout the eyebrow. Then, use the applicator's metal spatula to press brow hairs down flat, providing long-lasting, extreme-hold – leaving you with full-bodied brows that last all day.
• Unique dual-ended tool featuring a custom spoolie brush and flat spatula
• Specifically designed to apply Brow Freeze with ease and precision
• Provides the ability to sculpt your brows into the desired shape
• Allows for versatility in application – from natural to bold
• Perfect for creating lifted, feathered brows
• Helps to tame unruly hair – from thick, coarse, straight, downward growing and curly brow hair
• Pro-artistry tool that delivers high-performance regardless of skill level.

-Using the flat spatula end, gently pick up a small amount of Brow Freeze.
-Only a small amount of Brow Freeze is needed for both brows, a little goes a long way!
-Close the lid and place the wax on the back of the cap.
Using the spoolie brush end, swirl wax on the back of the cap to evenly distribute throughout the brush.
-Spin the brush to remove any excess before applying.
-On clean brows, brush a small amount of wax through the brow.
Use upward motions and continuously brush through the brow in desired direction.
- Starting from front to back, use the flat spatula to press brow hairs down flat.
-Sculpt into place until desired shape and lift is achieved.
-Keep the lid to Brow Freeze tightly sealed after use. br>-Clean the applicator regularly with brush cleanser; warm water removes Brow Freeze from spoolie easily and quickly"
More from Anastasia Beverly Hills