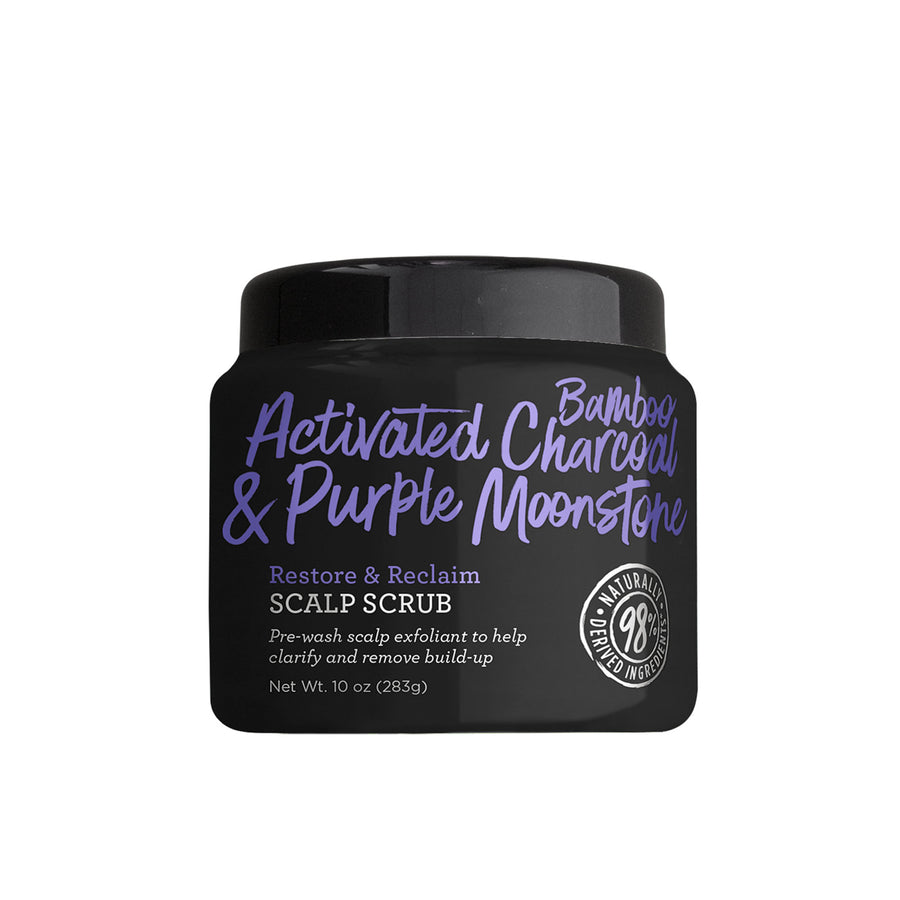 Not Your Mother's
Bamboo Activated Charcoal & Purple Moonstone Restore and Reclaim Scalp Scrub
A fortifying blend of Activated Bamboo Charcoal & Purple Moonstone rebalances hair & scalp to combat impurities and build-up. This restoring shampoo enlivens hair without harsh chemicals for a replenished & purified cleanse.

98% NATURALLY DERIVED INGREDIENTS*

NO SULFATES SURFACTANTS • NO SILICONES • NO PHTHALATES
NO PARABENS • NO GLUTEN • NO DYES

*Our ingredients are considered naturally derived if they are unchanged from their natural state or have undergone processing (which may include the use of non-natural ingredients or processing agents), yet retain majority of their molecular structure from their original plant or mineral source. The remaining synthetic ingredients constitute 2% of the formula to help ensure its efficacy and shelf life.

Activated Bamboo Charcoal & Purple Moonstone Scalp Scrub: A pre-wash gentle exfoliant made with natural jojoba wax beads that works to detoxify and cleanse the scalp while absorbing impurities for a balanced PH.
More from Not Your Mother's