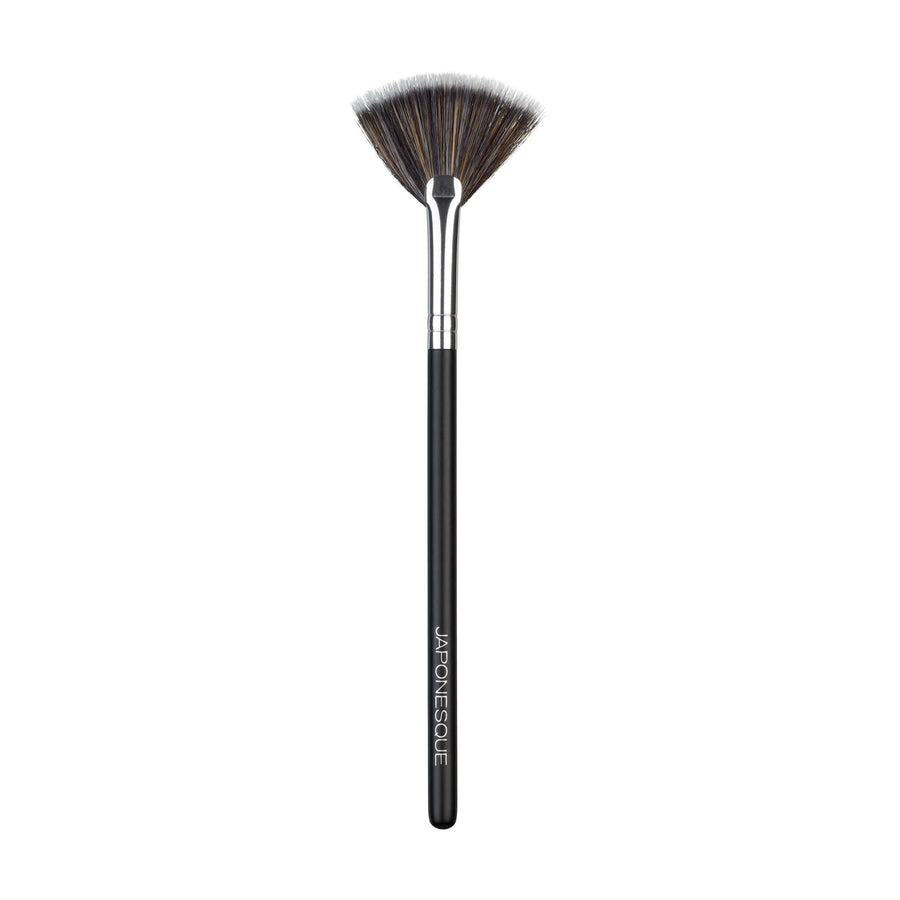 Japonesque
Highlighter Fan Brush
EXPERTLY DESIGNED FOR HIGHLIGHTING

Achieve highlighting perfection with the JAPONESQUE® Highlighter Fan Brush. Ideal for highlighting all areas of the face with a gentle, feather-like effect. Soft fan-shaped brush diffuses powder across cheekbones, on brow bones or other parts of the face to accentuate features to perfection.

Ideal with Highlighters. Accentuate very top of cheekbones, brow bones, and above & below your lip using the tip of the brush to apply highlighter to each feature. Can also be used to gently brush away unwanted powder and color. Clean with JAPONESQUE® Brush Cleanser.