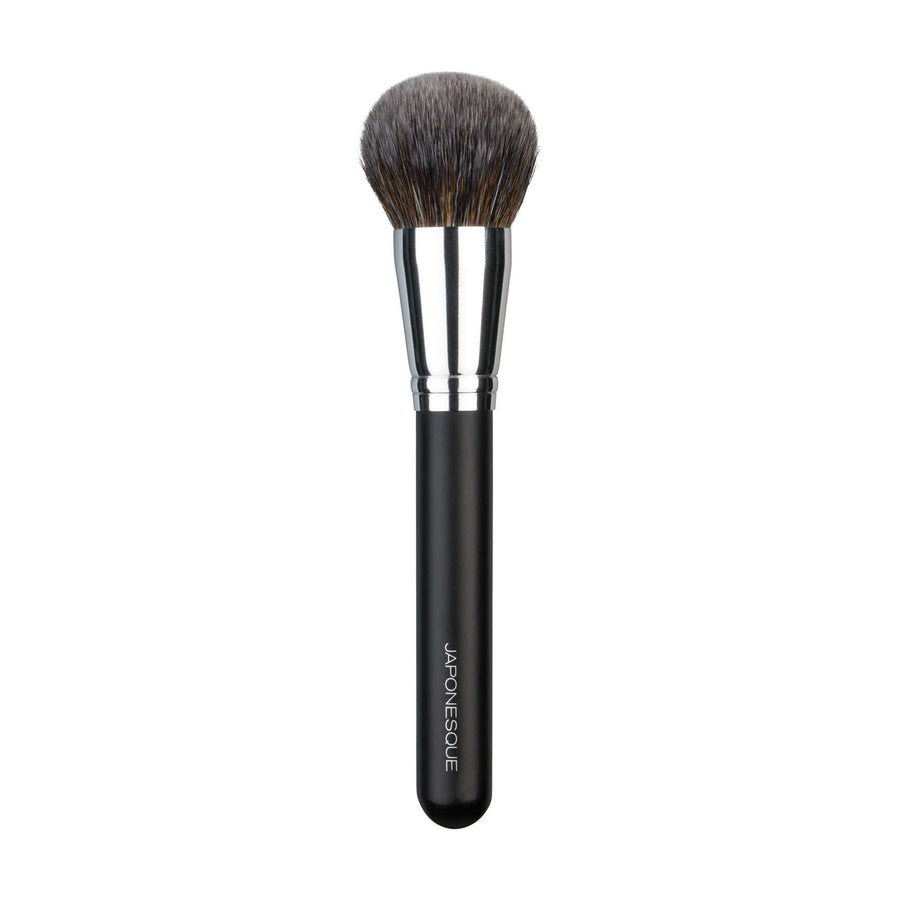 Japonesque
Domed Powder Brush
EXPERTLY DESIGNED FOR FLAWLESS POWDER APPLICATION

The JAPONESQUE® Domed Powder Brush provides all over coverage with any powder formulation for an even, polished look. Super-soft brush fibers effortlessly glide on loose, pressed, mineral or bronzing powders to cover pores and imperfections, while the domed shape reduces fall out to minimize product waste. The blend of natural and synthetic fibers offer a perfect balance of smooth, exquisite application and easy maintenance.

Ideal with Powders, Blushes, Highlighters and Bronzers. Swirl brush into powder, then tap off excess. Dust powder on cheeks, nose, forehead and chin. Clean with JAPONESQUE® Brush Cleanser.