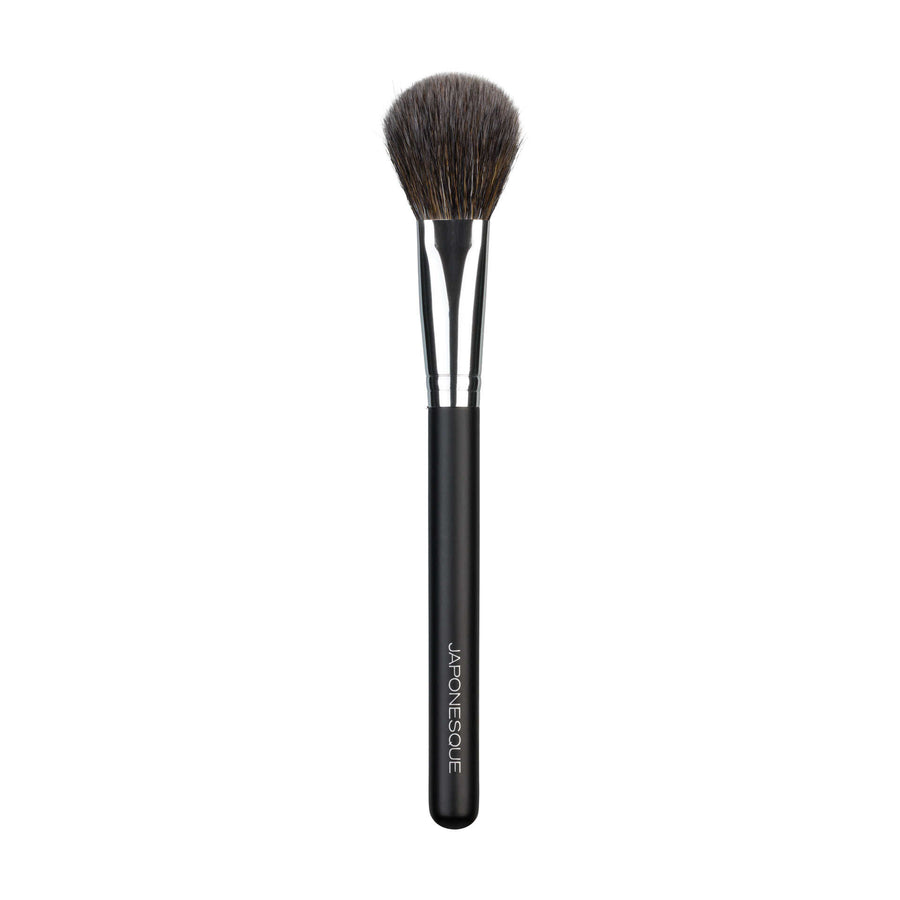 Japonesque
Blush Brush
EXPERTLY DESIGNED TO COLOR, CONTOUR & HIGHLIGHT

The JAPONESQUE® Blush Brush is an essential tool for applying blush and bronzer for a glowing complexion. Ideal for highlighting, contouring and blending, the natural and synthetic blend of hairs gently distribute color beautifully with minimal effort to create a natural, diffused, clean color. The blend of natural and synthetic fibers offer a perfect balance of smooth, exquisite application and easy maintenance.

Ideal with JAPONESQUE® Blushes, Highlighters and Bronzers. For best results first use JAPONESQUE® Primer and Foundation. Swirl color on apples of checks for a glowing rosy effect. Brush bronzer under cheekbones to contour and define. Clean with JAPONESQUE® Brush Cleanser.