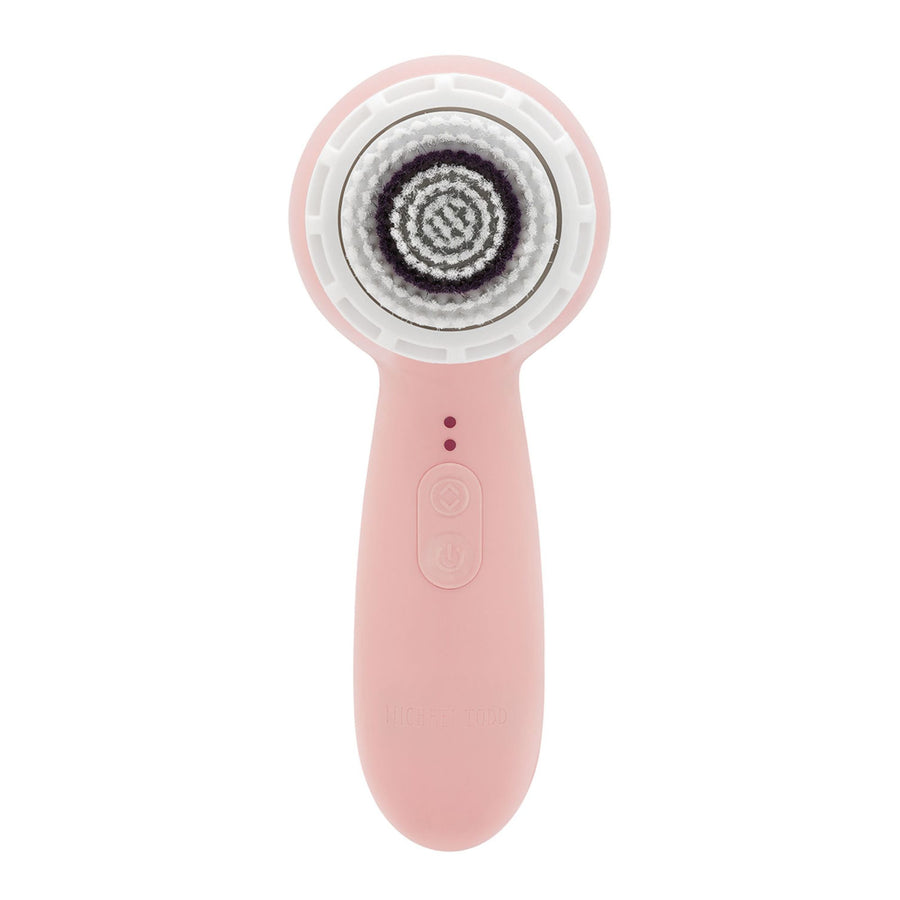 Michael Todd Beauty
Soniclear Petite®
Soniclear Petite by Michael Todd Beauty is a 3-in-1 Beauty Device for skin cleansing, firming massage & infusion with our serum infuser head - with consistent use, Soniclear provides cleaner, softer, smoother, firmer, brighter skin with a reduction in the appearance of pore size and more even skin tone and foot care with our pedi head.

WHAT IT IS:
Patented Antimicrobial Protection- guards the brush head against 99%+ of the stain and odor causing bacteria that can grow on unprotected brushes. Antimicrobial brushes stay cleaner, fresher, longer.
Sonic Technology-Brush heads oscillate at 18,000 micro-movements per minute. Sonic movement allows for gentle but effective cleansing and exfoliation. Purifies skin deep into the pores as well as in hard to reach places
3 Speed Settings-Allows you to personalize your cleansing and exfoliation routine to match your specific skin's needs.
Automatic Cleansing Timer-Just like a ''cleansing assistant'' alerting you when to move to the next area. The Automatic Timer will beep every 20 seconds to help you standardize your cleanse for best possible skin-enhancing results.
Provides a max running continuous battery time of over 2 hours for your convenience. Cordless-Experience cord-free convenience and full range of motion
Fully waterproof for use in the shower or bath. Allows you to use and store your Soniclear in the most convenient area where you are cleansing.
Clinical Results-In a 20 participant home perception study to evaluate the effectiveness of the Soniclear antimicrobial sonic skin cleansing system when added to participants' existing skin care regimens
After 14 days of daily use 100% of participants reported cleaner, softer, healthier looking skin and brighter, more youthful appearing skin with reduced dry patches.
After 30 days of daily use 100% of the participants said they would recommend the Soniclear to a friend.

Apply two pumps into hands or onto the Soniclear. Begin working the product into wet skin of the face and neck using upward circular motions. Rinse with lukewarm water and pat dry with a clean towel. Independent Laboratory Testing finds Soniclear cleansing brushes with LIFE Antimicrobial Product Protection to be 5X more effective than silicone brushes against microbial contamination. Recommended replacement every 6 months.
More from Michael Todd Beauty