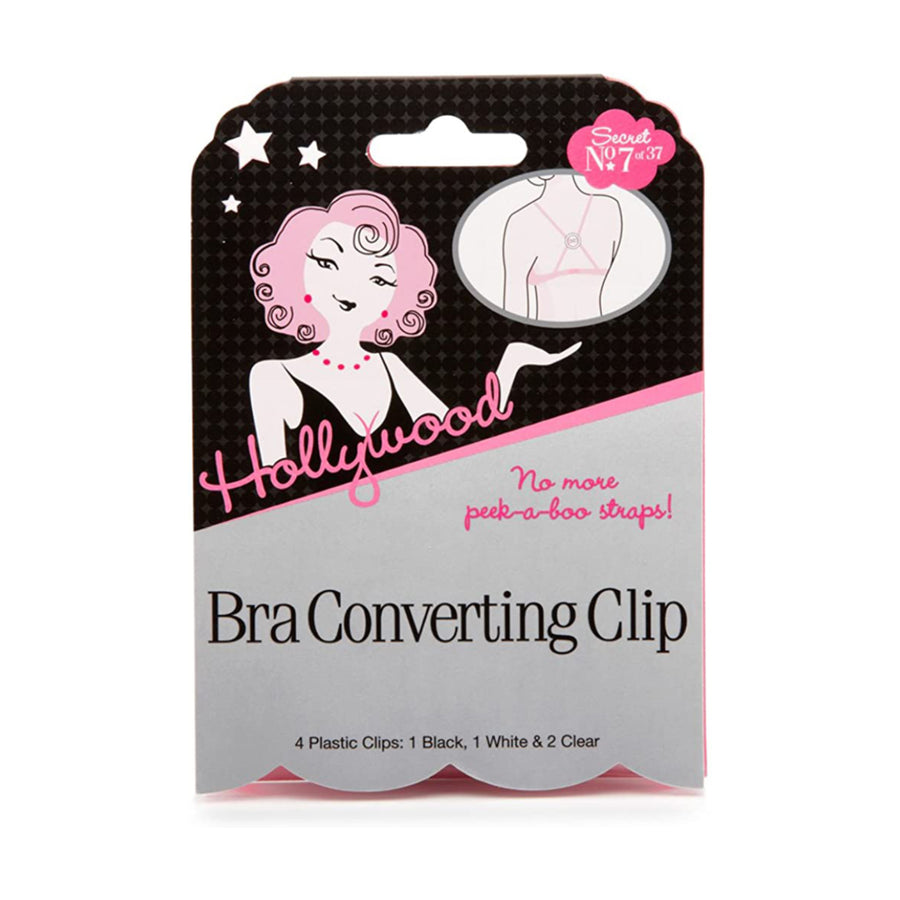 Hollywood Fashion Secrets
Bra Converting Clips
The Bra Converting Clip transforms a standard bra into a racer back style. It's easy to use and very comfortable, you won't even know you are wearing it.
- Instantly hides straps and lifts breasts.
- Perfect for racer back and tank tops.
- Ideal for surfing, swimming, beach sports and other outdoor activities.

Lengthen your bra or swimsuit straps. Reach behind your neck and insert bra straps into the HFS Converting Clip, then slide the clip down to a comfortable level.
More from Hollywood Fashion Secrets