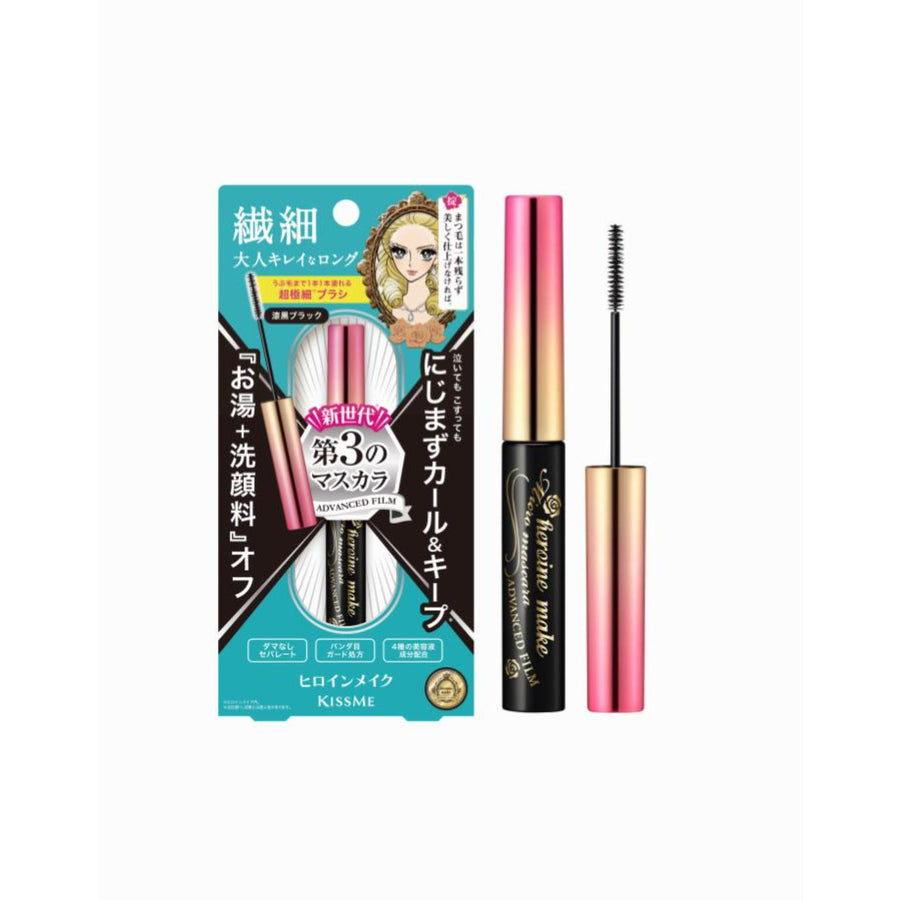 Heroine Make
Micro Mascara Advanced Film
Perfectly separated lashes for the girl next door vibes perfect for daily use!
Super ultra thin micro brush that easily coats each and every lash. Triangular micro brush that evenly coats and curls lashes from the roots.

- No panda eyes effect
. Clump free with enhanced natural effect.

- Strong hold curls!
Instantly holds and lift curl that lasts all day with shape-memory polymer!

- Contains 4 beauty essences:
Camellia Oil, Argan Oil, Royal Jelly Extract, Wild Rose Oil, for gentle eyelash protection

Smudge-proof yet easy to remove with warm water!

How to use:

1. Curl your eyelashes using eyelash curler prior to using mascara to have thicker lasting beautifully curled up lashes.

2. Advisable to stir mascara brush inside first to scoop up more products before using applying to the lashes.

How to remove:

1. Soak with warm water. You can also use Heroine Make Speedy Mascara Remover or soak with warm water.

2. Wash off with facial wash. After soaking in warm water for a few seconds, gently wash off with your usual facial wash.